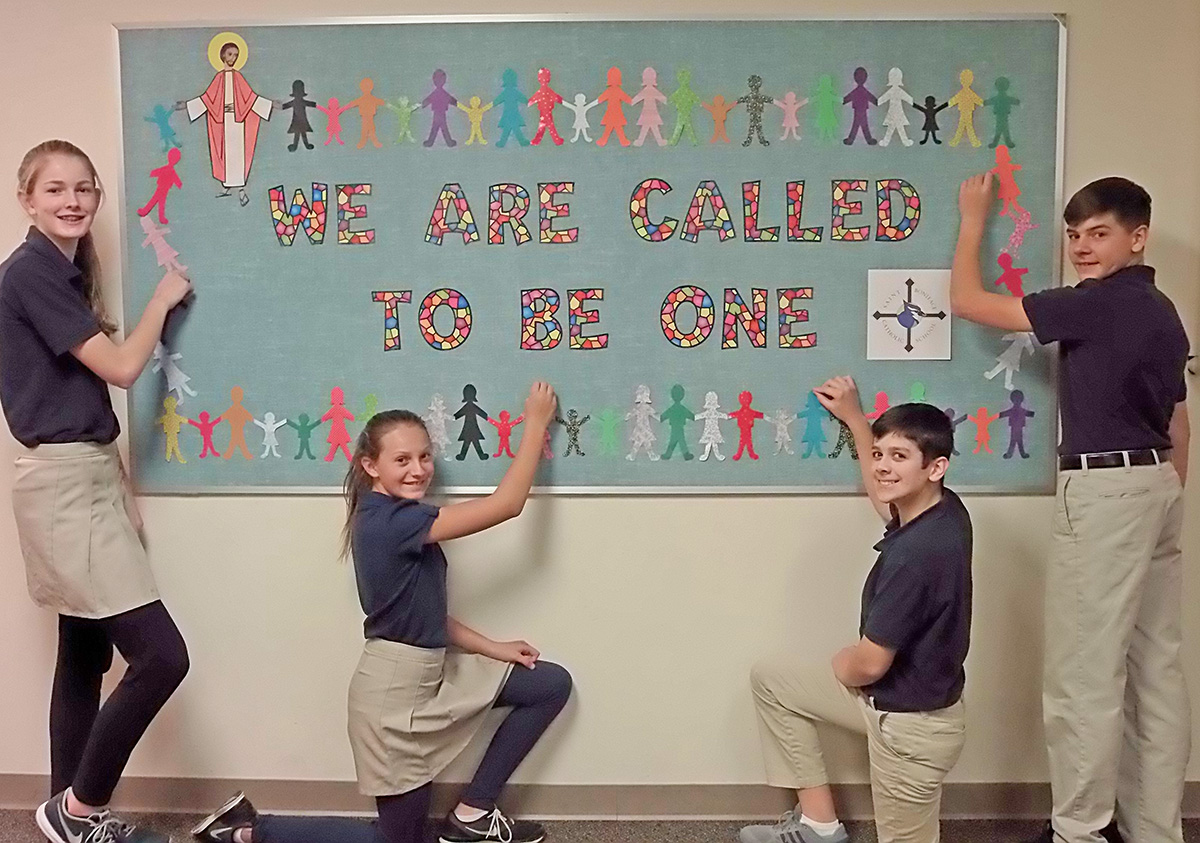 At St. Boniface we continually strive for academic excellence. We include Religion as one of our core subjects along with Math, Reading, Language Arts, Spelling, Science (including lab work), and Social Studies. Additionally, we offer, P.E., Music, Art, Spanish, and Hand Writing (K-3). Our standardized testing results are a testament to the quality of the education provided in the classroom. We have set up many means of communication to keep parents apprised of their child`s performance while at St. Boniface. At St. Boniface we recognize that we are a part of the Parish Community and invite parishioners to share their time and abilities in meaningful ways that are mutually beneficial.
Curriculum
St. Boniface School is a Pre-K through grade eight school. Our Preschool serves three and four year old children. At the preschool three year old students meet in morning or afternoon sessions on Tuesdays and Thursdays; four year olds meet in morning or afternoon sessions on Monday, Wednesday, and Friday. Kindergarten, first, second, third, and fourth grades are self-contained classrooms and are in session Monday through Friday from 7:45 AM until 2:35 PM. Grades five through eight meet for the same time period but are completely departmentalized; students move between classrooms for instruction.
For more information on our curriculum, by subject area, click here.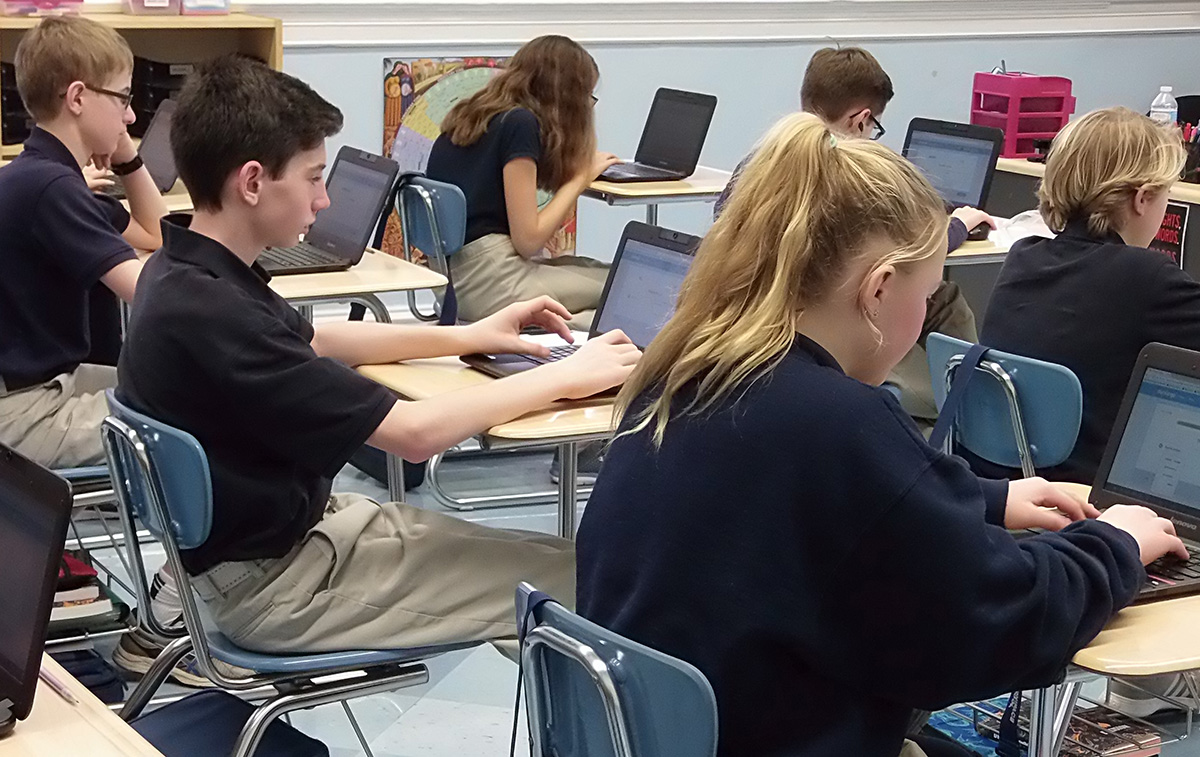 Teacher/Parent Communication
Communication is essential to ensure your child`s success at St. Boniface. For this reason, we have annual parent/teacher conferences in November and parents are encouraged to request additional meetings with the teacher or principal as needed. On Fridays, a weekly newsletter will be sent home along with any other pertinent papers. Most teachers also send home the graded homework and classwork that you child did during the prior week. These steps enable you to stay abreast of the subject matter in each class and assess your child`s performance.
For more information contact St. Boniface School at (618) 656-6917.